Miami Public Relations Boss Babes
INSPIRE HEALTH: Meet Arely Ruiz, founder of arelyPR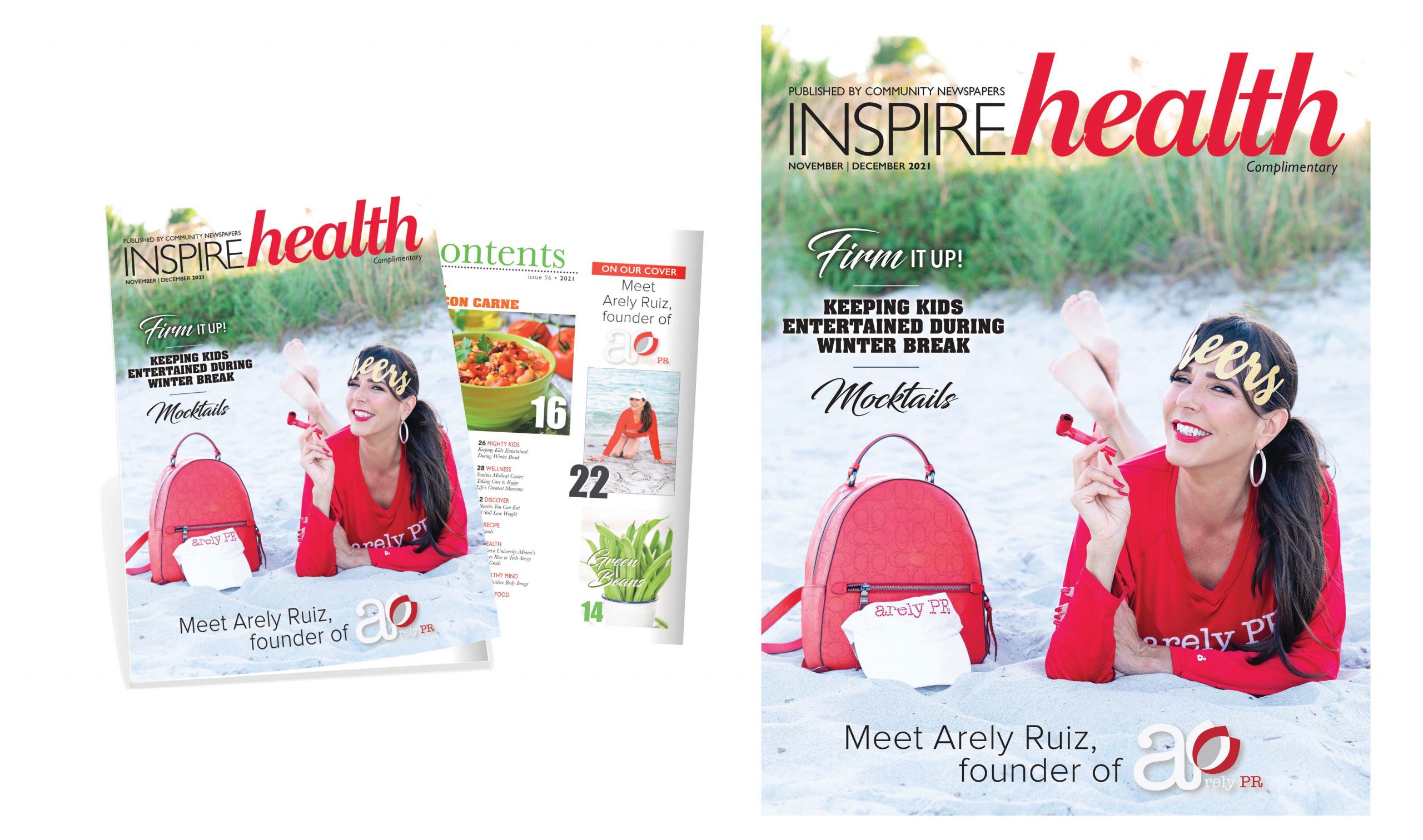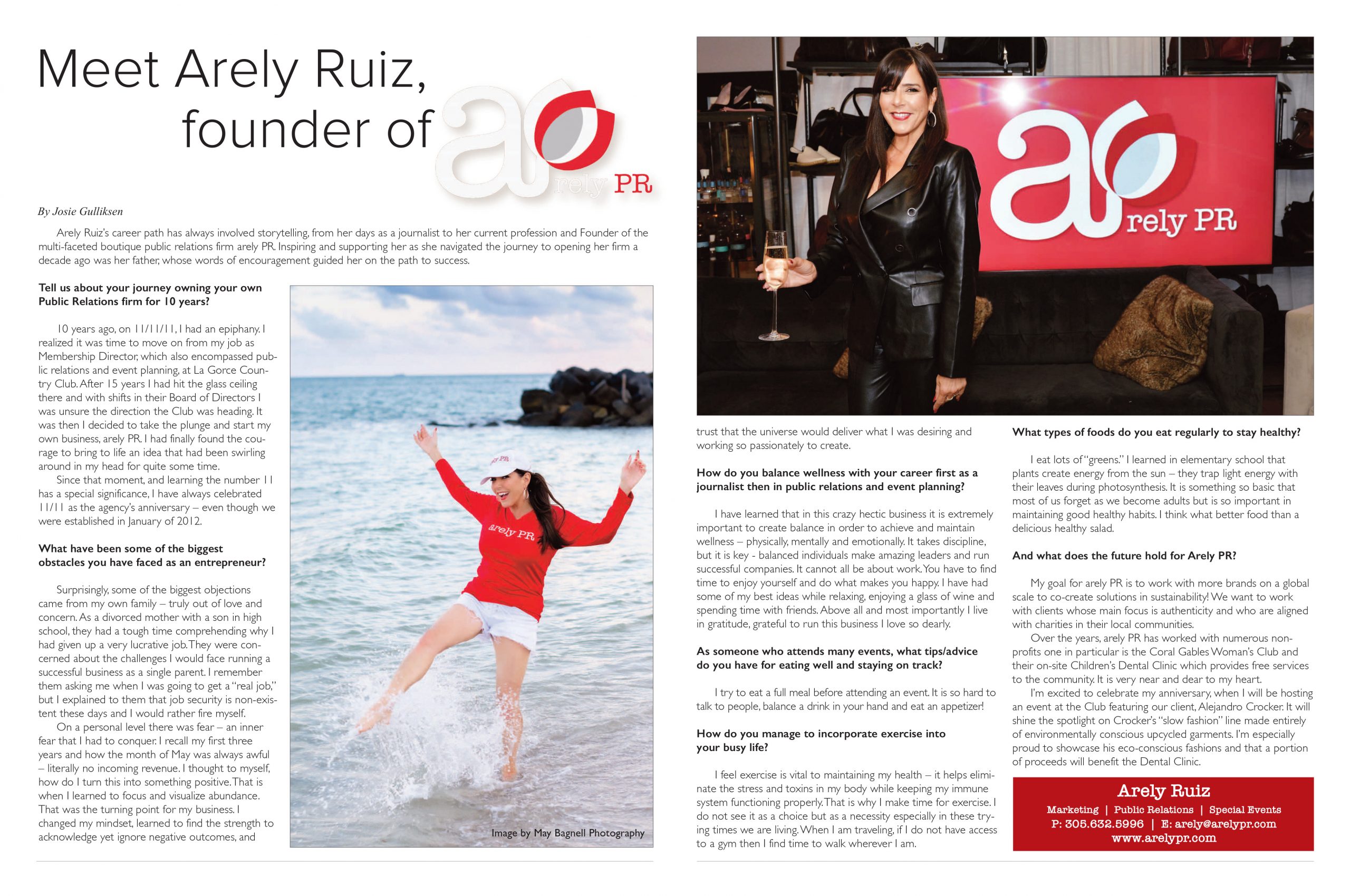 Inspire Health features Arely Ruiz: By Josie Gulliksen,
Arely Ruiz's career path has always involved storytelling, from her days as a journalist to her current profession and Founder of the multi-faceted boutique public relations firm arely PR. Inspiring and supporting her as she navigated the journey to opening her firm a decade ago was her father, whose words of encouragement guided her on the path to success….read more
arelyPR celebrates eight years in Miami at Perez Art Museum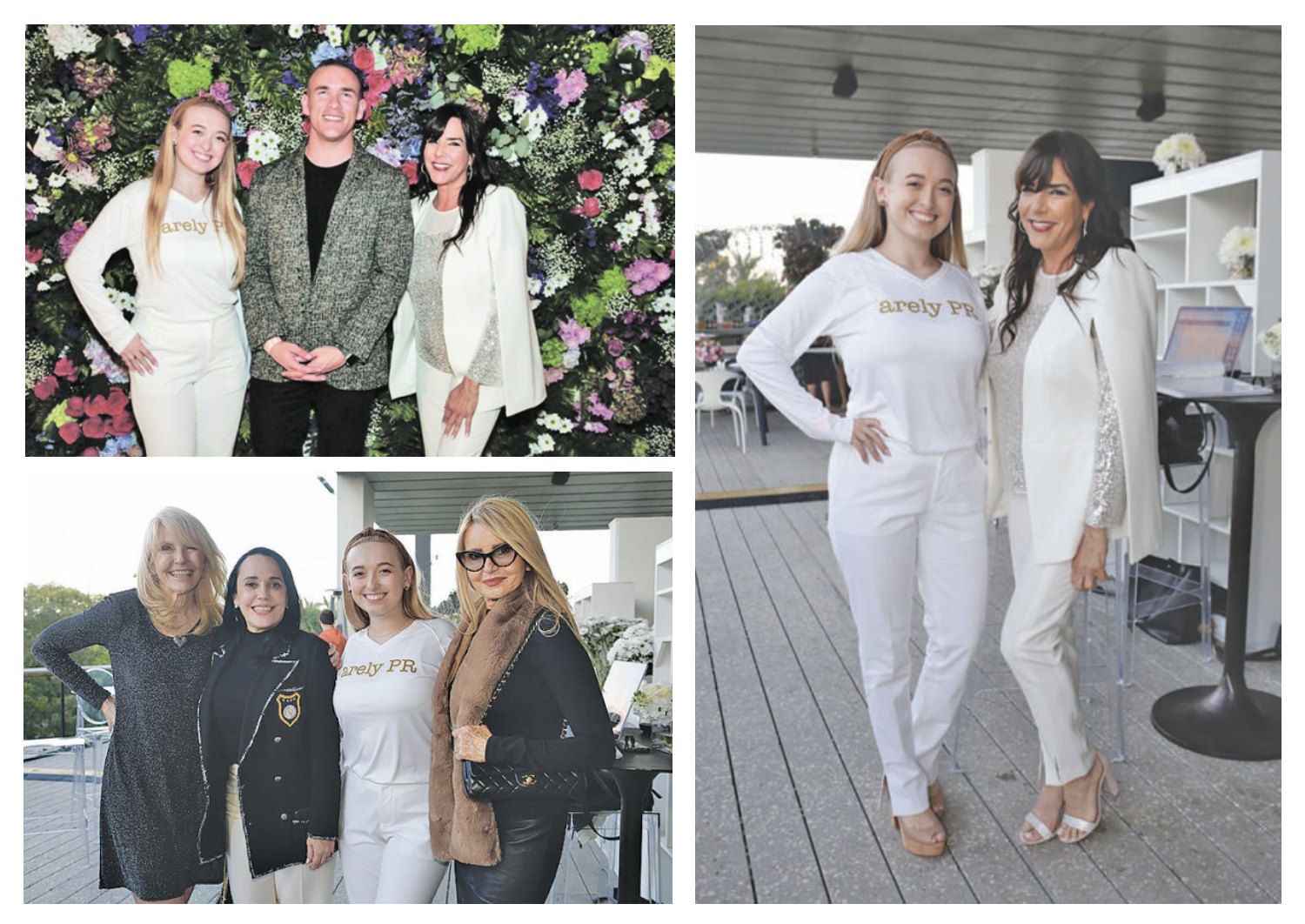 Miami's Community Newspapers features Arely Ruiz: Doral-based boutique public relations, marketing, and special events agency, arelyPR, celebrated its eighth anniversary Dec. 4 during a chic reception at the Miami Art Week VIP Lounge at the Perez Art Museum. Guests enjoyed "bubbly" and bites in the exclusive lounge featuring activations from Roche Bobois and Olivela….read more
CORAL GABLES COMMUNITY NEWSPAPERS: PRESIDENT'S RECEPTION WITH STUDIO 54 THEME HONORS ARELY RUIZ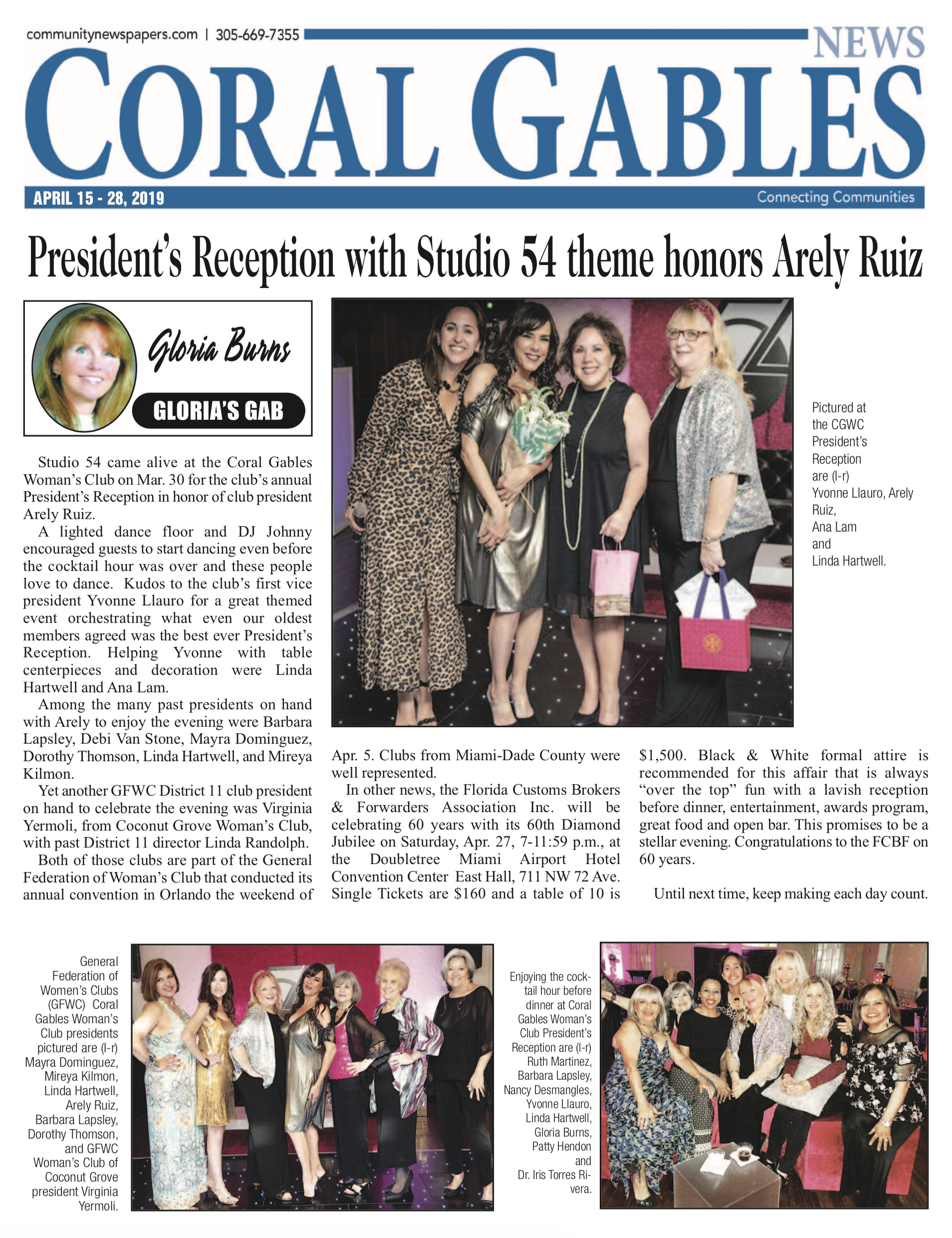 ARELY RUIZ: A PR MAVEN WHO FINDS A HEALTHY BALANCE HELPING OTHERS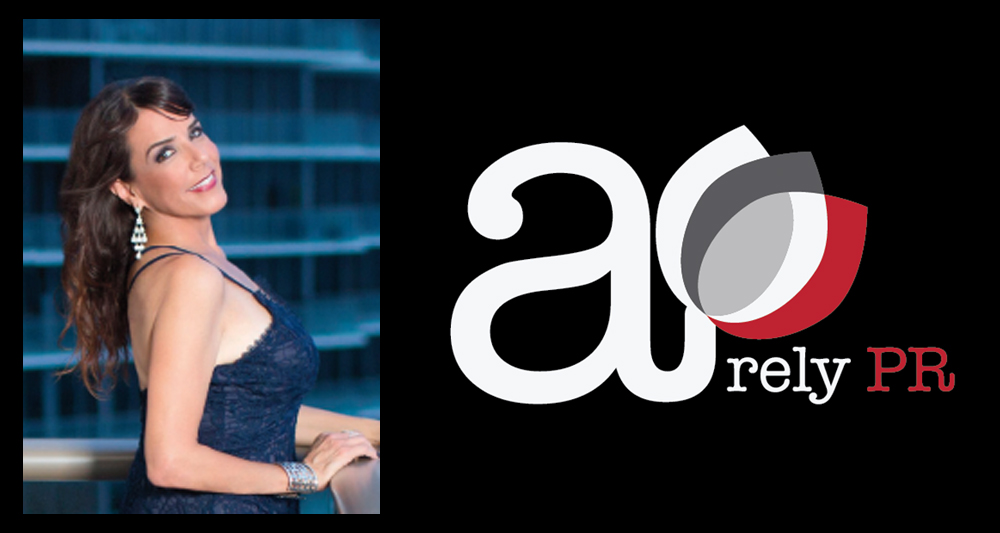 Inspire Health Magazine features Arely Ruiz: If there's one person in the community best known for loving life, having a big heart, and always helping others to succeed – it's Arely Ruiz.
Soon after she left her position as Membership & Marketing Director La Gorce Country Club for 15 years and her son went off to college, Arely followed her dream – to start her own public relations firm…read more
Club de Mujeres de Coral Gables regala sonrisas a los niños de Miami
Diario de las Americas features Arely Ruiz as they cover The Woman's Club, a non-profit organization that invites the community to its annual gala to continue providing free dental services to children with limited resources
Featured in Miami Magazine March 2017 Issue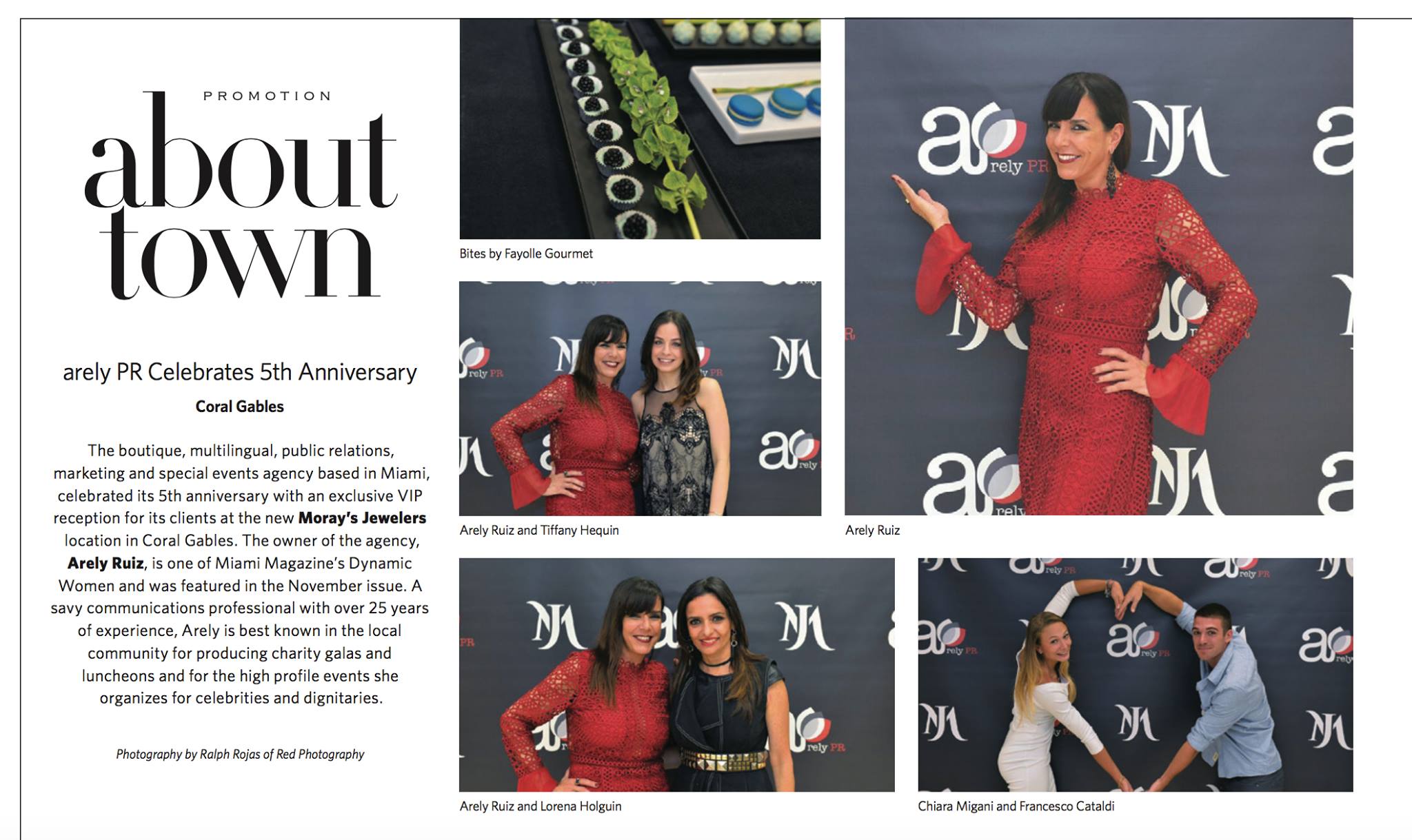 Miami Magazine Dynamic Woman
Miami Magazine proud to celebrate #InternationalWomensDay with their 2016 Dynamic Women featured in our November 2016 issue!
Presenting a selection of extraordinary women who are dynamic leaders in their field. These women of distinction are truly accomplished and stand out as influencers and contributors in our community.
 Colombian-American Fashion Designer Rules the Runway in Coral Gables
Colombian-American fashion designer Silvia Tcherassi, who has dressed major Hollywood celebrities such as Sofia Vergara and Penelope Cruz, recently unveiled her 2015 Spring-Summer collection to a group of select insiders in a runway show at her Coral Gables showroom.